204. FLOWERS by Echo And The Bunnymen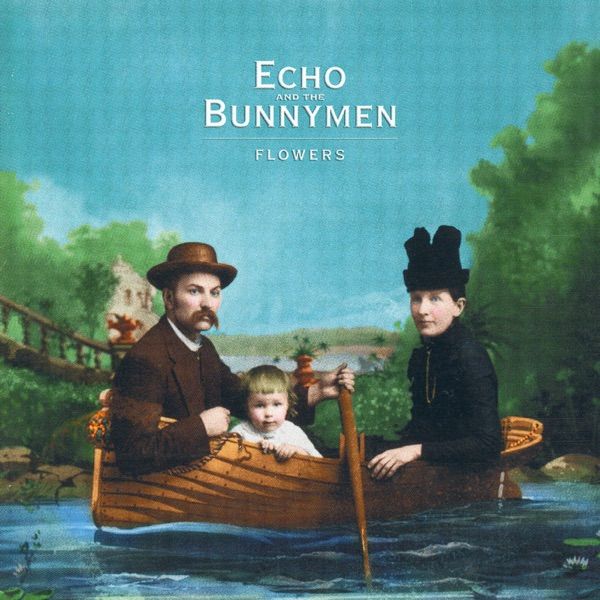 When one thinks of Echo & the Bunnymen, this 2001 record doesn't immediately come to mind. In fact, it probably doesn't even register on your radar. This is because it was released way past what is considered EATBM's heyday in the early to mid 1980's. It came out after lead singer Ian McCulloch (Mac) left the band, after the band broke up, after Mac and guitarist Will Sergeant reformed the band and after they released two albums prior. So, is this truly an EATBM record or really just one in name only? Well, we can leave that debate for another day.
Suffice it to say, though, this is a pretty good record. And, more than that, this is a guitar record. But we already knew that, in a way, considering how much Sergeant's guitars contribute to EATBM's 80's hits. So, if you've never listened to Flowers, keep an open mind and give it a spin - I'm positive you'll find at least a track or two (or more) that you'll want to come back to again. My personal faves are title track 'Flowers' (speaking of guitars!),  'Everybody Knows,' 'Supermellow Man,' 'Make Me Shine' and 'Buried Alive.'
Postscript:  Comments have gone live on the site (finally!). So, if you're in the mood, strike up a discussion on this record (or any other) - let's keep it fun, lively and constructive.